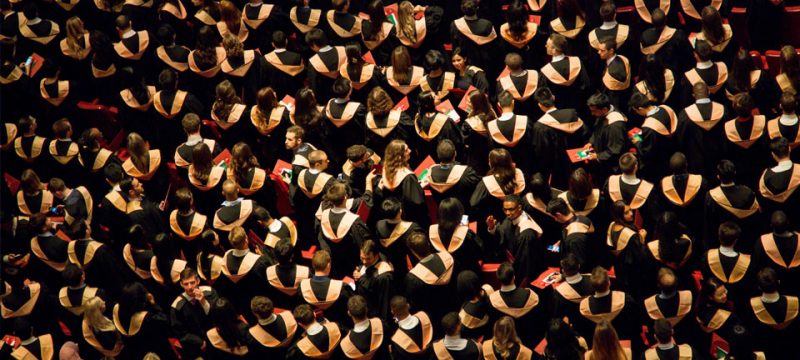 $20K ticket out of 'no-man's land' cancelled for new grads
October 6, 2016
WBH Legal
Comments Off

on $20K ticket out of 'no-man's land' cancelled for new grads
Lawyers Weekly
04 October 2016
By Melissa Coade
While the controversial proposal to offer new lawyers two years' formal training in exchange for upwards of $20,000 has been canned, the underlying problem of graduate oversupply remains, the consultant to WBH Legal has said.
The cost of a law degree is significant, so it comes as no surprise that the question of how much more young graduates have to invest to get their foot in the door hits a nerve.
Those concerns were sharply reflected in the reaction to WBH Legal's 2015 proposal that graduates pay $22,000 for a job. In return, the firm offered participants in its two-year program the supervision and training needed to obtain an unrestricted practising certificate.
At the time the program was criticised for exploiting new, often desperate entrants to the job market, moving the Law Society of South Australia's Ethics and Practice Committee to scrutinse the unorthodox business model.
The firm recently announced its decision to walk away from the program, acknowledging that it provided an inequitable solution to the "problem" of too many graduates and too few opportunities in law.
"While there were a sufficient number of applicants willing to pay the participation fee, the partners recognise that this carried the unpalatable consequence of creating an elitist solution to the fundamental problem," WBH said.
"WBH Legal has decided not to proceed with the Adlawgroup project and the new firm will not be established. A number of options have been explored. However, the concept is not economically viable without asking the participating new lawyers to invest in their own futures."
WBH Legal had proposed to operate the program through a new firm named Adlawgroup, which would be an offshoot of the WBH community group.
Speaking to Lawyers Weekly about the firm's decision to cut the project, Tina Hailstone, group project manager and consultant, indicated that WBH was receptive to discussing other solutions.
There remains a large group of newly admitted lawyers who simply cannot break into the job market and are lingering in a "no-man's land", she said. Indeed, the high volume of queries that the firm was receiving from new lawyers was what prompted WBH's principals to think about how to help at least some of that cohort in the first place.
"It wasn't a question of trying to exploit the vulnerable – it was a question of trying to provide an opportunity where none otherwise existed," Ms Hailstone said.
"It was just a way of saying 'Well look, these newly admitted lawyers, they can't go and set up on their own, they're in a bit of a no-man's land until they've had two years of experience. Is there a way in which we can at least provide them with that experience?'; in addition to other training like how to run a practice, business skills, marketing skills and all of those other things," she said.
Public outcry followed the online listing inviting expressions of interest for the program last year, with a number of "vitriolic" emails sent to the forwarding address, Ms Hailstone said.
"It was starting to detract away from the day-to-day operations of the firm, so we said 'Let's pull the plug on this and see if others want to come together in think tanks and think about it'.
"But the fundamental problem hasn't gone away: too many graduates, too few opportunities.
"And if the Law Society [of SA] wanted to form some sort of sub-committee to discuss the problem, that's where WBH would be delighted to be part of that conversation," Ms Hailstone said.
In its latest media statement, the firm noted that more than a year has passed since its proposed business operational model was put to the Law Society without a response.
According to Ms Hailstone, the Law Society's silence was not the sole factor in WBH's decision not to proceed with Adlawgroup.
"It is part of a wider decision, albeit that the partners looked at a way of trying to provide similar opportunities perhaps on a smaller scale, but there wasn't really a way to do that without having some sort of participation fee," she said.
While the firm has recognised its proposal is no longer viable, Ms Hailstone said it is time for an industry-wide review of the underlying problem facing the profession. Finding other ways to give an otherwise wasted talent pool of qualified lawyers a chance, in addition to meeting the legal needs of those who do not have adequate access to legal services, must be addressed, she said.
"If we could collaborate as an industry and talk about ways that these [issues] could be addressed, then we're open-minded to that."