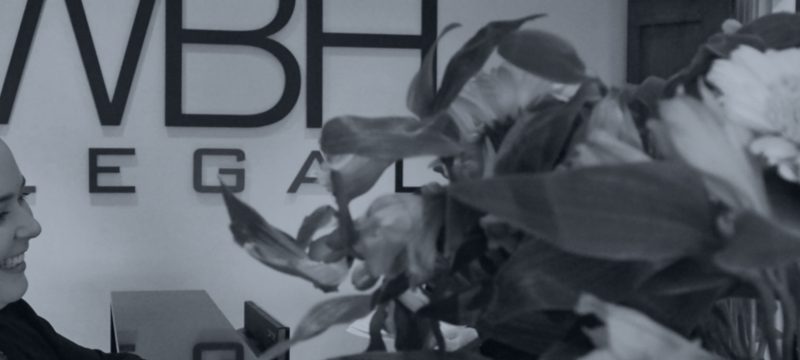 The Importance of Seeking Legal Advice
May 20, 2018
WBH Legal Administration
Comments Off

on The Importance of Seeking Legal Advice
Over the course of your life, you'll be faced with numerous challenges, milestones, and even setbacks. When you are facing some of these events, including real estate matters, starting a business, going through a divorce, navigating a lawsuit, or dealing with the aftermath of a costly accident, you will want to consider consulting with a legal professional. While it's often thought that lawyers are overtly expensive, the truth is that a qualified legal professional can help you save and even make money in the long term.
High quality legal representation offers continuing care ensuring that you receive the following benefits and more. As you read along this list, consider your specific situation. Could having a lawyer in Adelaide on your side greatly increase your position?  Could you benefit from a better outcome?  Could knowing your legal rights be of benefit?
Know Your Legal Rights
WBH Legal  has two offices in South Australia at Adelaide and Brighton and also an Darwin.  WBH Legal can assist you to understand and leverage your legal rights wherever you are. This means getting the professional input you need to make the most informed decision possible going forward. Without legal advice, you could find that your rights are imposed upon by other. Making sure you know your legal rights is just one part of what WBH Legal can do to  help you get the best outcome, and that's something you can only get with the power of legal advice on your side.
Ensure the Best Possible Outcome
When you are equipped with a legal professional's expertise, you can ensure that you're getting the best possible outcome. Whether  that outcome is through a settlement or going forward with a trial, getting the best results is what lawyers are for. We can help you navigate through some of the toughest legal circumstances to ensure that you get the most favorable results possible. Having legal advice means making sure that you're going to get the best deal possible and that you will have the support you need to ensure that you are not railroaded by a party trying to take advantage.
Simplify the Circumstances You're Facing
Facing a tough legal issue can be overwhelming and, quite frankly, exhausting. Not only are you concerned about the legal implications of what you're facing, but you are also drained by the emotional toll. It is normal to feel a full range of emotions in this situation, but legal advice can help to steer you in the right direction based on the cold hard facts. If you want to get through the road ahead by making the best possible decisions, then you need to seek legal advice. No matter how hard the journey will be, having legal advice on your side can make all the difference in the world.
Receive a Legally Binding Agreement or Decision
Our Adelaide, Brighton and Darwin based lawyers can ensure that your decision is truly legally binding to make sure the issue is dealt with once and for all. This happens by way of properly drafted agreements that are fully executed  and recorded by the Court. You will  have the peace of mind in knowing that you have  resolved your case with an agreement that will hold up in court. If you need to go back to court in the future, you will  already have a leg to stand on. This is something you can only get with a legal professional in your corner.
Save Money
By working with a legal professional, you can actually save money. Yes, the myth is that lawyers cost a lot of money, but consider what you can save by having an agreement that is  properly negotiated and executed. A lawyer can work to preserve and identify evidence, dig up facts that you thought were irrelevant, and ensure that all of your bases are covered. Without a legal professional on your side, you could actually lose money by way of settlements, fines, penalties, and other losses.
Rest Assured All Documents are Properly Handled
Having all documents properly drafted, signed, and filed is critical when it comes to your legal circumstances. Without legal advice, it will be up to you to ensure that every piece of paper is properly accounted for, and you will likely lose sleep if you are not certain. That  is a lot of work and a lot of worry. When you choose WBH LEgal, you're putting the power of peace of mind in your hands. That's truly an invaluable feeling!
Be Represented – Especially If the Other Party Is
In the event that you are in the middle of a brewing legal matter in which the other party has already contracted legal representation, then you need legal advice. This will ensure that you are represented and on the same level as the other party. If you want a fair playing field, the way to accomplish this is by ensuring that you are working with a legal professional.
The importance of legal advice often is understated, and we hope that this article has helped you see why having the power of a legal professional on your side is critical. When you're facing a lawsuit, a vehicle accident that has cost you your livelihood or lifestyle, a grueling divorce, or any other legal issue, having our team of lawyers in Adelaide or Darwin on your side could make the difference. Having the advice of a legal professional means that you'll rest assured knowing you've made the most informed decision possible and executed the legal process as flawlessly as possible.
Our Adelaide, Brighton and Darwin offices offer free consultations for a wide range of legal cases, meaning that the help of our legal professionals is only a phone call away. Get in touch now and we can put you on the path of ensuring the best possible outcomes and a happier, more stable future for you, your family, or your business.